While Fresh Living is busy all year, the time leading up to the holidays is especially demanding like it is for anyone else. We strive to let you take control of your time to do what is important to you in your day to day life. Whether that is letting us take some of the weight of housework off your shoulders or helping your decorating wishes become reality by transforming your space – we are here for you! The Fresh Living family has been blessed this year and is very pleased to welcome Geoffrey as the newest team member!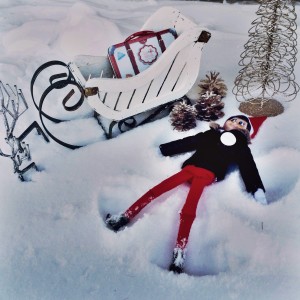 You may have noticed already, but Geoffrey is very special as he is a Christmas elf (and the ultimate seasonal employee) sent highly recommended from the big man himself. Santa Claus has obviously heard a lot of buzz about us lately having newly expanded and setting up shop in Grande Prairie, Alberta. Where next? Perhaps Santa's Village in the North Pole? Only time will tell! What we do know is that Geoffrey came with this letter from Santa explaining his arrival:
We are excited to get to know Geoffrey better each and every day. We hope that you follow along with his story as well through a series of "elfies" as he gets better acquainted with Fresh Living. Stay tuned for what is sure to be an interesting month!